Kids' Bid Book
Kids' Bid Book website

Link
Kids' Bid Book for the Capital of Culture
Not just the grownups can apply for the title of 2025 Capital of Culture with a bid book! In their very own bid book, children and young people from the city of Nürnberg present their thoughts and ideas and wishes about Nürnberg as the Capital of Culture in Europe.
The book is based on their experiences, neighbourhoods and everyday life in their city. They go into the topics of games and leisure, education, culture, health, the environment, and expressing opinions. The future of children's rights is also considered.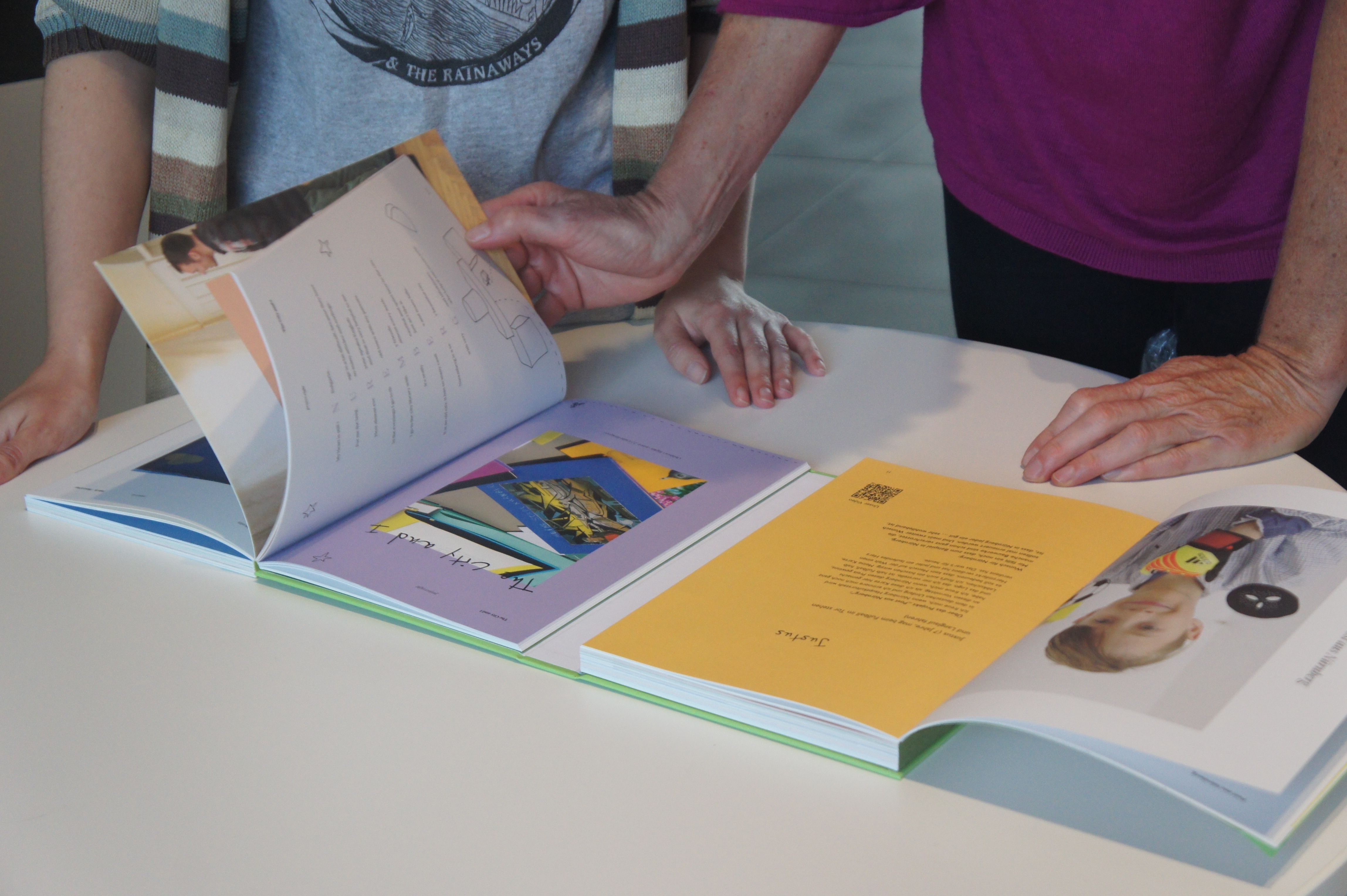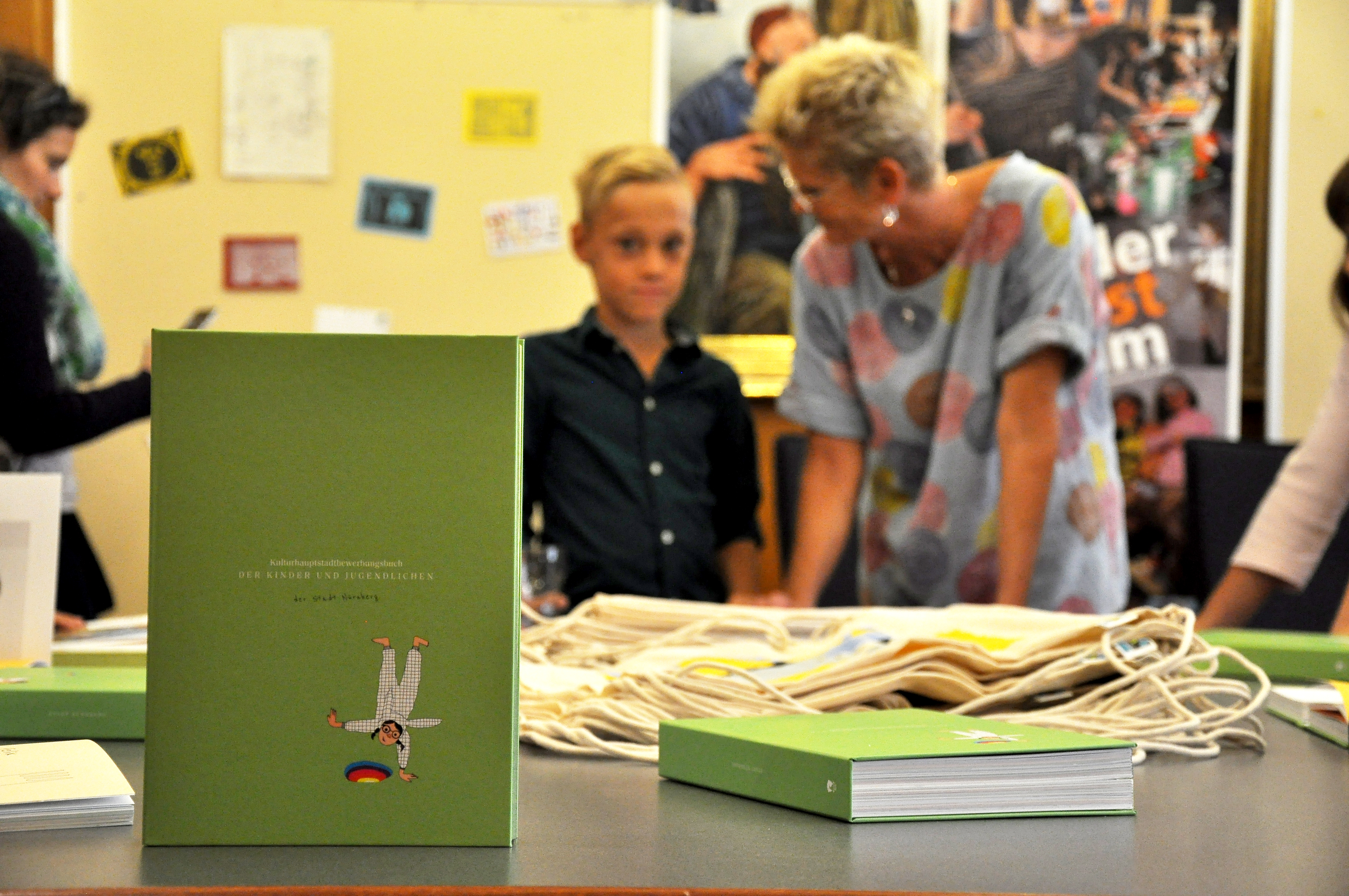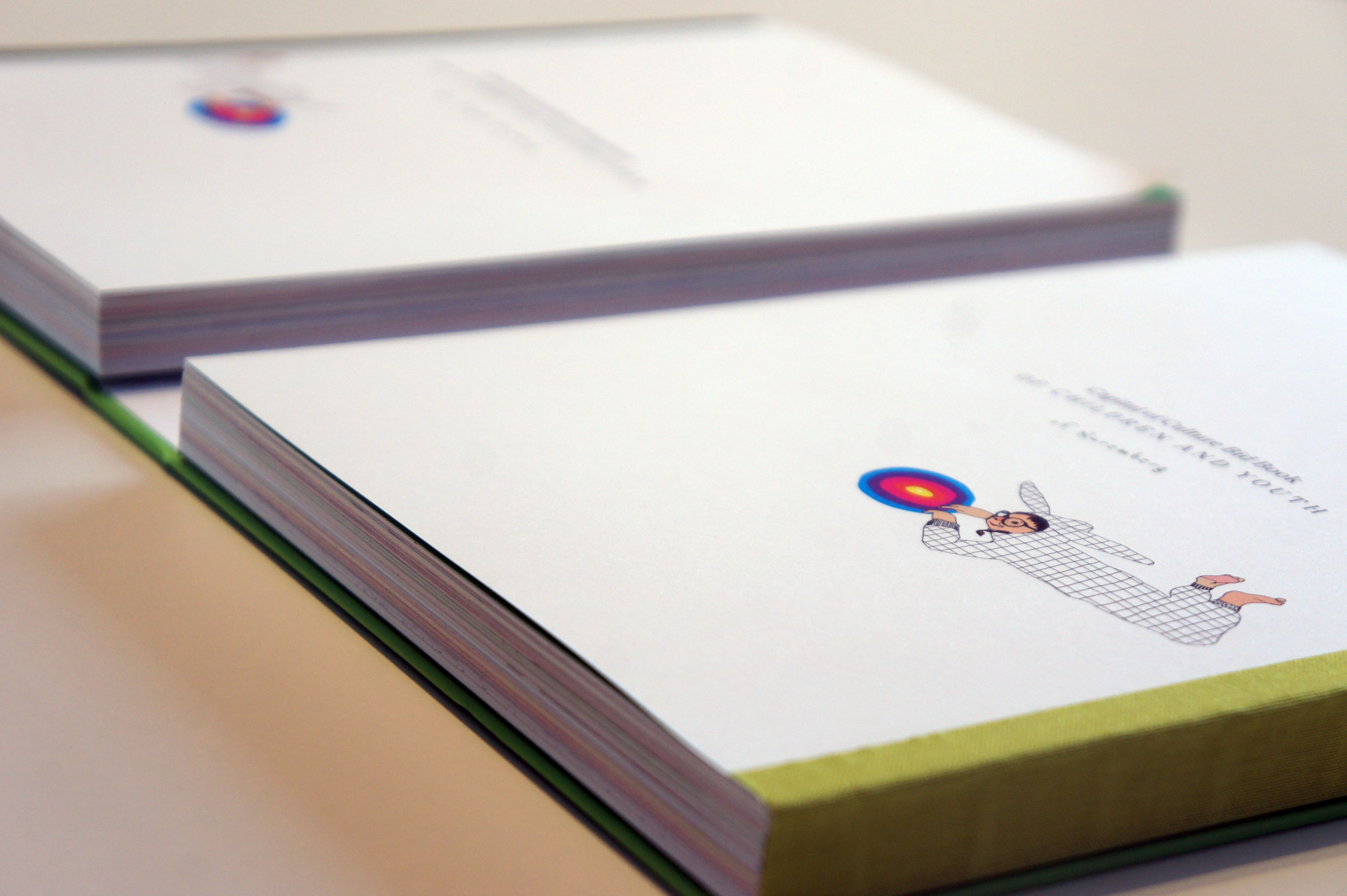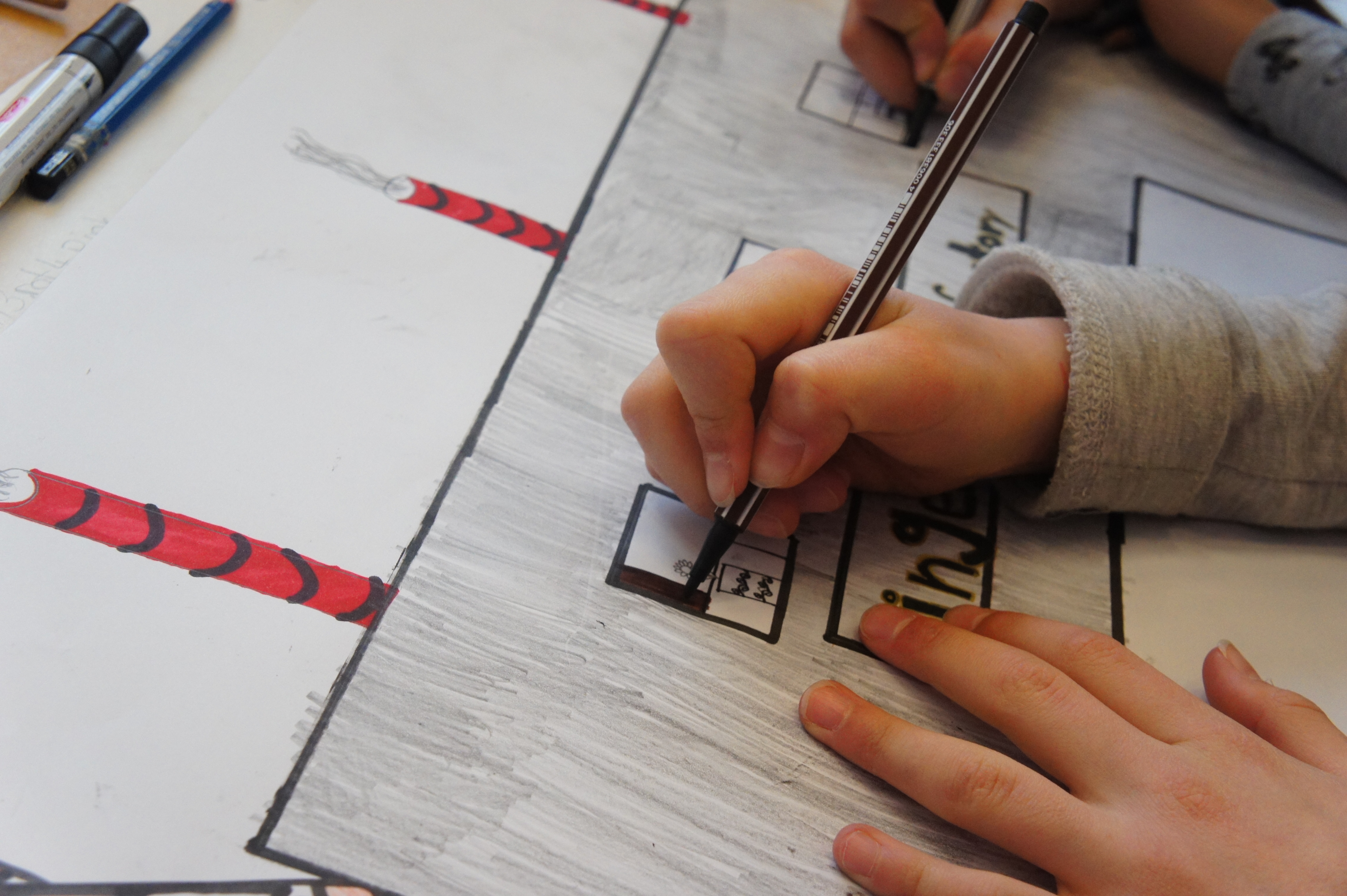 For more than six months, around 400 youngsters ranging in age from 4 to 20 in organizations, clubs or class networks from various school types from all over the city worked on the Cultural Capital Kids' Bid Book.
Girls from the International Women's and Girls' Centre explored the subject of Famous Women of Nürnberg and designed their future selves of 2035. Teens from a German class at Theo-Schöller Mittelschule, some of whom only arrived in Nürnberg recently, created their book called Ich und die Stadt (Me and the City).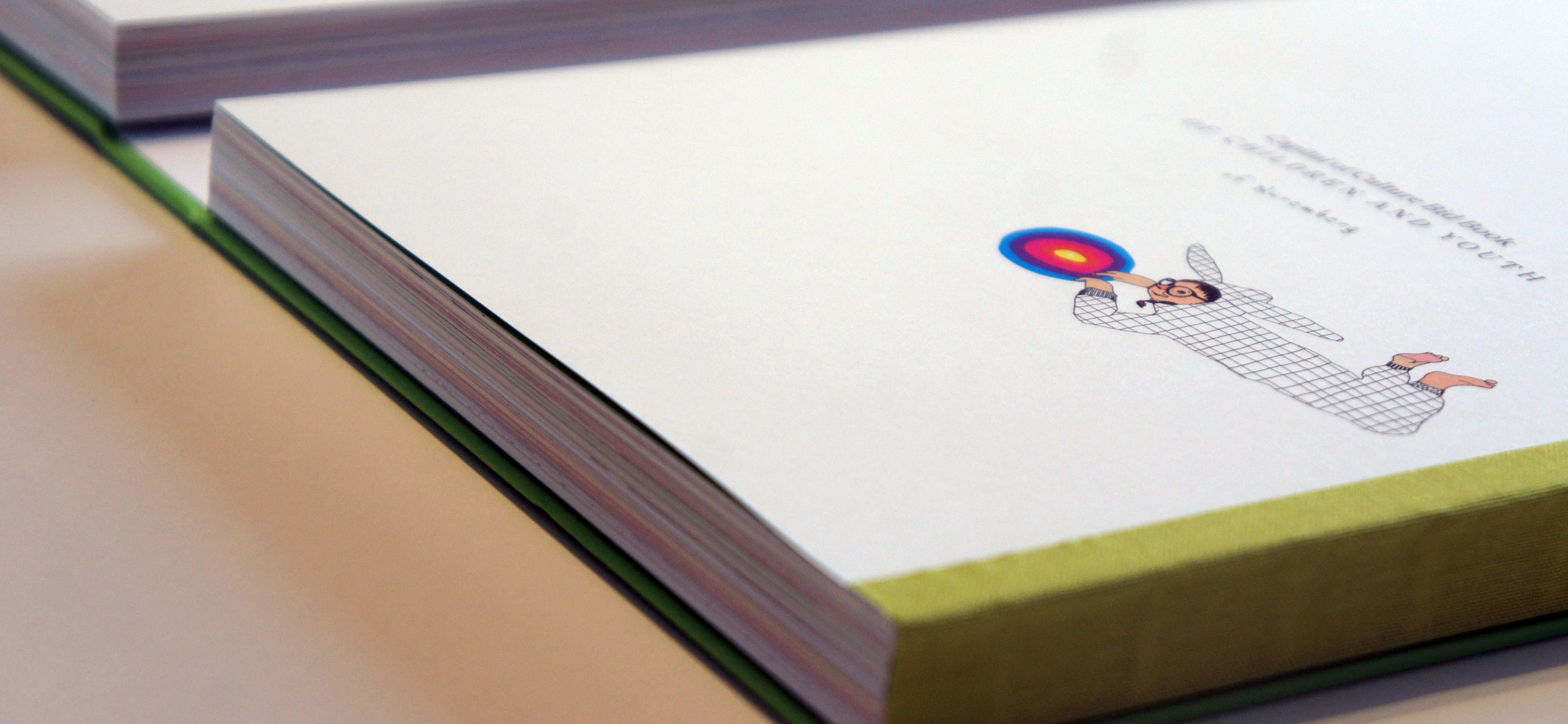 © KinderKunstRaum
The kids based the projects on their experiences, thought about the future, and used artistic and playful forms of expression. The eight individual projects were based on issues relating to children's rights such as education, leisure, play, freedom of expression, participation and health. Artists from Nürnberg and the region accompanied the children and young people in the process.
The resulting book shows both what children and teens are interested in and what makes them special but also makes room for their suggestions for improvement, such as "more insects," "concerts for children so they can show off their talents" and "the conversion of empty spaces into affordable living space." All in all, they're happy to call Nürnberg home because "Nürnberg is a very beautiful city."
The Cultural Capital Kids' Bid Book is a project conducted by the KinderKunstRaum at the Office for Culture and Leisure (KUF) with support from the European Capital of Culture 2025 Bid Office.
The cooperation partners include the Landesbund für Vogelschutz, Gostner Hoftheater, Friedrich Alexander University of Erlangen-Nürnberg, the youth welfare office of the City of Nürnberg and the children's commission. For example, the Mobile Book Workshop – a mobile printing and book workshop – visited the Sperberschule and the Astrid Lindgren School for "Post from Nürnberg" where cards with personal messages in words and pictures were created and sent around the world.