Bid
© Michael Lyra // Kulturhauptstädtla auf dem Richard-Wagner-Platz, 2019
Nuremberg was one of the German candidate cities for the title of European Capital of Culture 2025. Nuremberg wanted to be the host of the most important cultural project that will take place in Germany over the next few years. The aim was to use the means of art and culture to find answers to the urgent questions of our time, to further develop Nuremberg and the region and to highlight the diversity and commonalities of Europe's cultural heritage. For a better understanding and cooperation of all people in Europe.
The European jury selected Chemnitz from among the final candidates for the title "European Capital of Culture 2025" in Germany. This was announced on October 28, 2020 by Sylvia Amann, chairwoman of the independent European jury responsible for the decision.
This title has been awarded annually by the European Union since 1985. In 2025, it's Germany's turn, alongside Slovenia, to be the host country and several cities are presently in the running.
Review of the application
The first bid book was submitted in September 2019.
Download bid book 1
The second bid book was submitted in September 2020.
What is the Capital of Culture?
The Capital of Culture is an EU project. It's about Europe, about visualizing our diversity and what we have in common. It's also about celebrating a year packed full of art and culture – and lastingly strengthening the city and the metropolitan region. International, relevant, exciting, innovative – Nürnberg wants to send a strong signal for Europe.
As the European Capital of Culture, Nürnberg watend to grow to be a city that taps into new target groups and stands for sustainable and respectful cultural tourism.
Why Capital of Culture?
Using the means of art and culture, we want to find answers to urgent problems of our time, further grow Nürnberg and the region for better understanding and the togetherness of all people in Europe.
It's not about what Nürnberg already has, but what the city and the European Metropolitan Region of Nürnberg want to develop – especially with the means of art and culture. We want a future that is social, ecological, sustainable, and culturally diverse. We want a culture of togetherness, humanity, and justice for more participation and equal opportunities, more inclusion, better integration, and participation for everyone.
With the people in the city and the region, Nürnberg is developing a new idea of city and Europe – a space for humanity and community, a space for experimentation, a laboratory for culture and the arts.
PAST FORWARD
Keeping the past in mind and eyes on the future, N2025 was applying to be European Capital of Culture 2025 under the motto PAST FORWARD.
By applying to be the European Capital of Culture, Nürnberg demanded courage to change from itself and Europe. The city's self-image and outside image, which is largely fed by the past and has some clichéd features, must grapple with today's reality and urban society. This will bring the diversity and internationality of Nürnberg to the fore and force us out of some of our beloved comfort zones.
Nürnberg needs to self-critically, but at times also relentlessly reflect on the past and to trust in new opportunities. Nürnberg needs new and many-voiced narratives. Nürnberg needs a dialogue within the framework of European and global partnerships to generate ideas that fuel our creativity. This is the perspective that brought forth the motto of the Nürnberg bid, which runs through all parts of the programme: PAST FORWARD.
The Three Themes
HUMANITY
Historical amnesia is fatal, especially in times when democratic values are becoming more brittle. Similarly, we mustn't put the past in the museums or idealise it. Both actions obscure our view of the present and the future. We'll embrace our historical heritage and focus on the injustices of today: Racism, discrimination, and marginalisation are part of everyday reality. Humans should be at the centre of attention: togetherness, participation, equal opportunities, human rights.
ACTIVITY
Behaim's globe, Dürer's celestial maps, the oldest art academy, Nürnberg the toy city: Working, learning, and playing shaped the city and region for centuries and they still do. We ask how we can lead meaningful, productive, and good lives in future and face technological, digital and cultural challenges. A city of visionaries, researchers, and artists should use its DNA to become a creative laboratory for work, experimentation, play, and art.
COMMUNITY
Today, Nürnberg is an ultra-diverse city with great social disparities and challenges. Fears are being exploited throughout Europe, isolationism and secessionism are on the rise – many of Europe's edges are crumbling. Nürnberg declares togetherness its goal and asks how community can be secured and promoted fairly in the future. The focus is on social interaction, transculturalism, and sustainability. The city belongs to all of us – let's shape it together!
Europe has been central to the N2025 project from the start. We want to negotiate European issues with the population in the city and region and make Nürnberg a hub in the European cultural scene through international partnerships. How, keeping the lessons of history in mind, can we succeed in shaping a common future? With PAST FORWARD we seek peaceful coexistence in an ultra-diverse city like Nürnberg. It's important that we defend liberal democracy and open societies in a common Europe.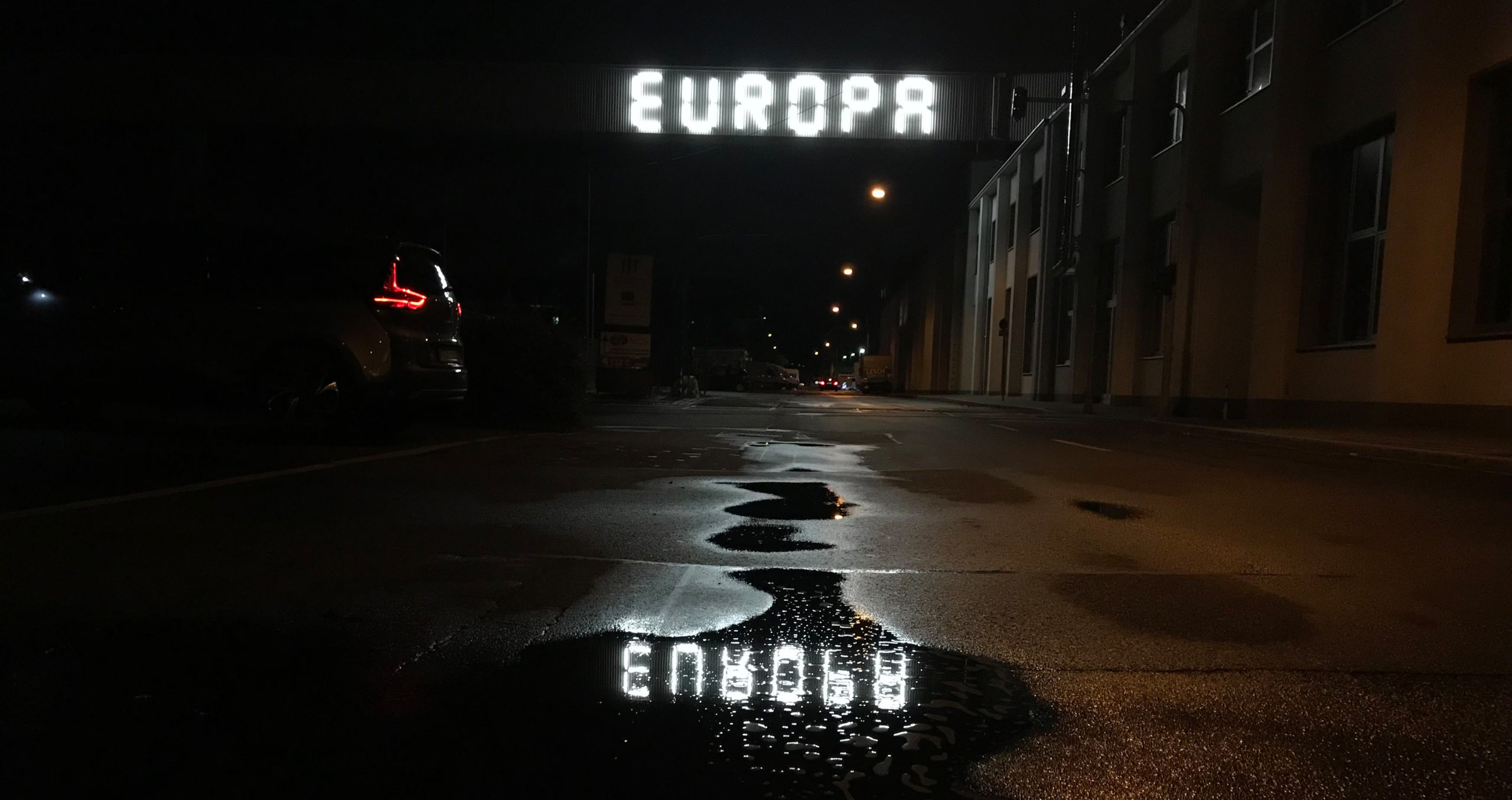 Local Lab Europe
The political idea of ​​Europe as worded in the 1957 Treaty of Rome is that of an "ever closer union among the peoples of Europe." It was also a response to the experiences of war and displacement from European history. This history was largely and disastrously shaped from Nürnberg. No doubt the ideal of ​​a Europe growing together is in crisis. Burgeoning nationalism, the strife in the EU over immigration and disease control during the coronavirus crisis are just three of many indications of this. With its application to become European Capital of Culture, Nuremberg focused on a European and, beyond that, global dimension. The city accepts its historical responsibility in and for Europe and sees the idea of ​​Europe in the twenty-first century as a challenge that must be negotiated across all of society. The goal was to turn Nuremberg into a local European laboratory, a Local Lab Europe, working on the three main themes of PAST FORWARD with a European perspective.
International partnerships
The international cooperation focused particularly on Slovenia, the country that, along with Germany, will be a European Capital of Culture in 2025. Nürnberg has initiated several projects with Ljubljana and is in contact with other Slovenian cities. Collaborations have already been launched with Galway 2020 (Ireland) and Tartu 2024 (Estonia) as part of the SONGLINES project.
Joint projects have also been initiated with Oulu 2026 (Finland), Kaunas 2022 (Lithuania), and Eleusis 2021 (Greece). In addition, project N2025 wanted to look beyond European borders; various projects with partners in Africa and Asia were being planned.
Metropolitan Region
Nürnberg applied for the title of Capital of Culture together with the European Metropolitan Region of Nürnberg. The Metropolitan Region was founded in 2005 as a voluntary association of regional actors to improve collaboration across administrative boundaries. It encompasses 23 rural and 11 urban districts, covers an area of 21,800 square kilometres and has a population of 3.5 million people. It is a "microcosm of Europe," a deliberately chosen association with a disparate layout, which must find and reinvent itself in its goals again and again. The Capital of Culture year would have been a huge opportunity to develop the Nürnberg Metropolitan Region towards a new coexistence of the city and the region. With the inclusion of the region, N2025 fired up the joint discussions, developments, and actions and thus also test models for all of Europe to replace parochialism with synergies.
Who is involved?
42 municipalities in the European Metropolitan Region of Nürnberg have joined the Capital of Culture bid by submitting a letter of intent:
Stadt Altdorf • Landkreis Amberg-Sulzbach • Kreisfreie Stadt Amberg • Kreisfreie Stadt Ansbach • Landkreis Bamberg • Kreisfreie Stadt Bamberg • Stadt Bayreuth • Kreisfreie Stadt Coburg • Kreisfreie Stadt Erlangen • Stadt Feuchtwangen • Stadt Forchheim • Landkreis Forchheim • Kreisfreie Stadt Fürth • Stadt Haßfurt • Stadt Herzogenaurach • Landkreis Hof • Kreisfreie Stadt Hof • Landkreis Kronach • Stadt Langenzenn • Stadt Lauf a. d. Pegnitz • Stadt Lichtenfels • Stadt Marktredwitz • Stadt Münchberg • Bezirk Mittelfranken • Stadt Neumarkt • Landkreis Nürnberger Land • Stadt Oberasbach • Stadt Röthenbach a. d. Pegnitz • Stadt Roth • Landkreis Roth • Große Kreisstadt Rothenburg ob der Tauber • Markt Schnaittach • Kreisfreie Stadt Schwabach • Gemeinde Solnhofen • Stadt Sonneberg • Stadt Stein • Stadt Tirschenreuth • Stadt Waldsassen • Kreisfreie Stadt Weiden • Stadt Weißenburg • Markt Wendelstein • Wunsiedel (Zweckverband Fichtelgebirgsmuseen)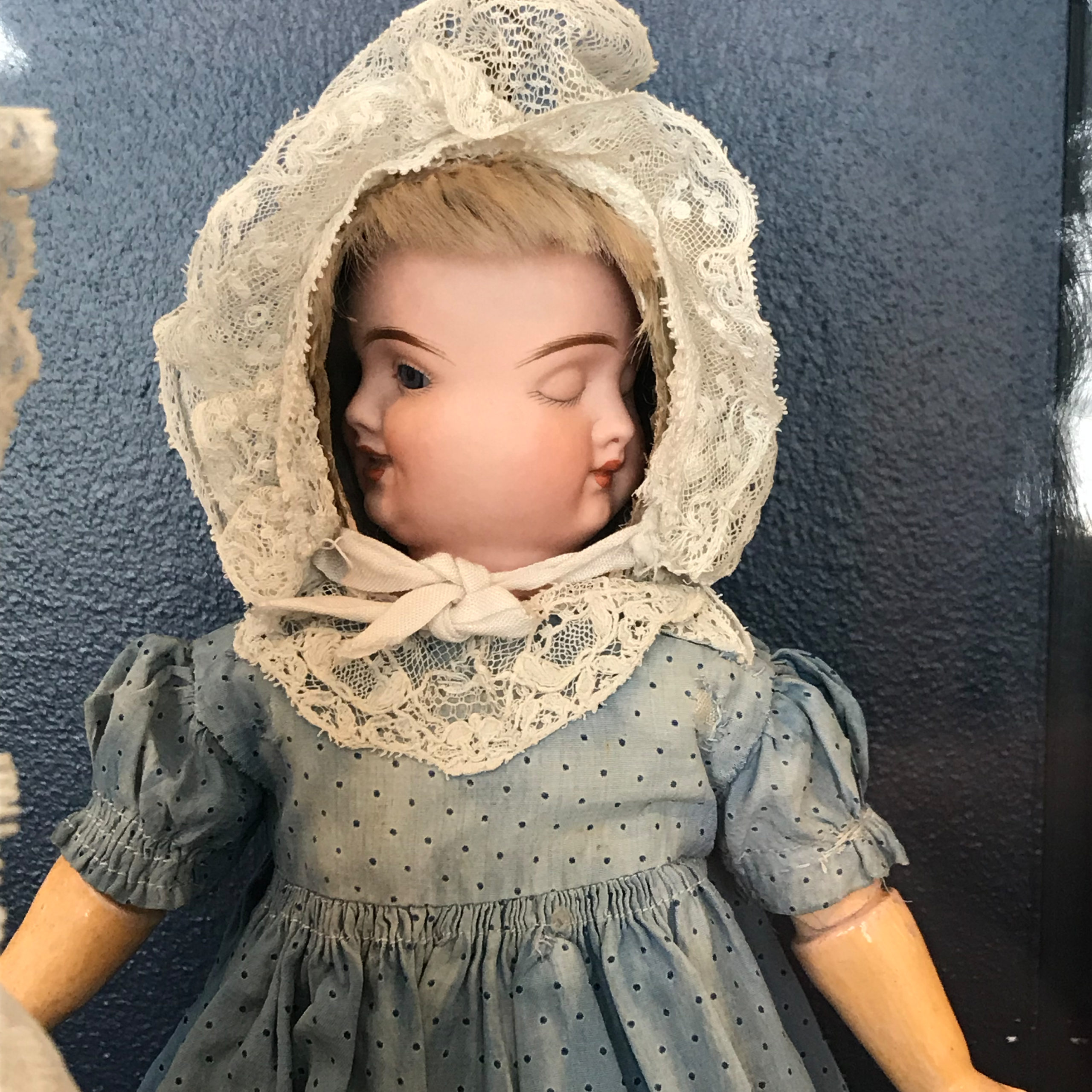 Regionale Projects
Since 2017, hundreds of people and cultural institutions in the region have participated in the development of a joint Capital of Culture programme. From Hof to Treuchtlingen, six themed working groups worked on projects for the final bid book between September 2019 and April 2020. The groups were coordinated from different cities in the Metropolitan Region and worked on the following topics:
Games
Cultural heritage and digitization
Culture of remembrance and human rights
Diversity and participation
Cultural tourism
Crafts and industrial culture
STRATEGY AND EVALUATION
The adoption of a cultural strategy is one of the prerequisites for submitting a bid for European Capital of Culture. The City of Nürnberg developed a strategy in 2017, which was approved by the city council on 31 January 2018. More than 500 cultural actors from the city and region were involved in its development. The strategy describes the goals of Nürnberg's cultural urban development for the years until 2030.
The five strategic objectives are:
Opening and openness: Overcoming visible and invisible borders and exclusion mechanisms
Participation and equal opportunities: As defined as a field of action in the cultural strategy, the bid will also establish a main field of action for this. Togetherness takes the place of exclusion.
Outreach participation: The central acting principle of the Nürnberg bid is direct collaboration with the diverse communities to enable their empowerment. The aim is to visualize the various cultural practices.
Sustainability and cultural sustainability: Nürnberg's bid is aligned to the UN's 17 Sustainable Development Goals (SDGs).
International and European dimensions: The bid opens our eyes to the world. Widespread self-reflexivity is replaced by necessary outside stimuli.
In addition, we aim to significantly strengthen the entire cultural sector and the cultural and creative industries and more firmly anchor sustainable management in the city and region. The bid focused on mutual learning from and with cultural institutions from all over Europe. It also was aimed to develop new cultural infrastructure such as the Kongresshalle and the House of Games. Moreover, in various cities new centres for the cultural and creative industries are to be created, which will be planned and implemented together with partners from the metropolitan region and from all over Europe. By 2026, Nürnberg is expected to develop into a European cultural hotspot. In order for the Capital of Culture project to achieve its goals, a monitoring and evaluation process will be started as early as in 2021 to continuously monitor all projects, review the milestone plans, and assess goal achievement.
Participation
The Nürnberg Capital of Culture bid process is based on an extensive participation process. Since 2017, many people of Nürnberg from the fields of art, culture, tourism, creative industries have contributed their ideas, wishes, and suggestions to the process, thus shaping it significantly. The Three Themes of the Capital of Culture bid arose from a number of workshops in the city's individual culture shops, online and offline participation formats, personal discussions, conferences, and not least from the "capital cultural questions." This ultimately resulted in the PAST FORWARD claim, which represents the DNA of the city's society.
We wanted to adhere to these principles of consistently integrating Nürnberg residents in the bid and build on them for the future. Participation formats such as the N2025 Open Call would have been expanded and continued until 2026.
In addition, new forms of participatory cultural promotion should be found in the course of the ECoC-bid.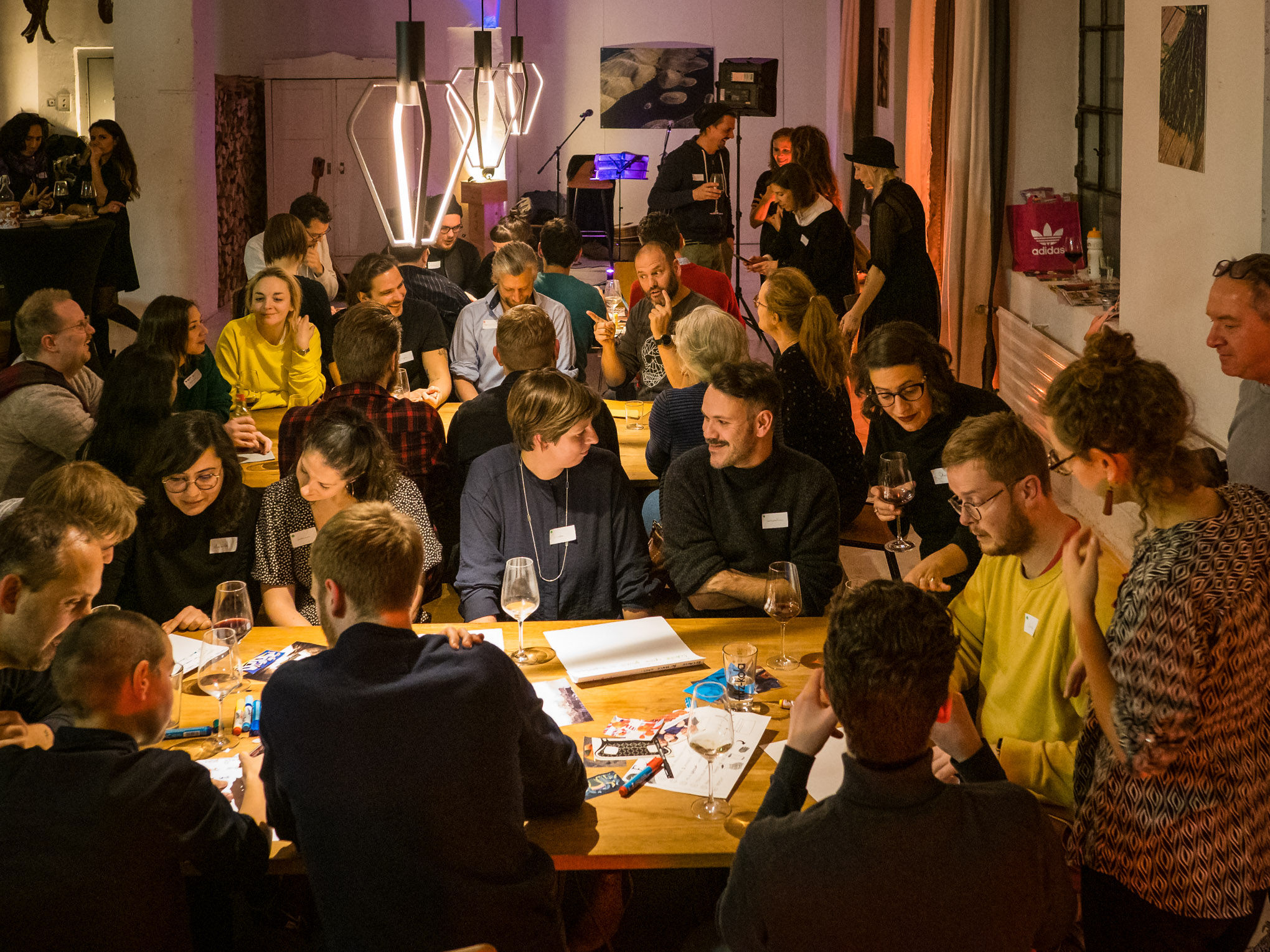 The bid process has reached many people in Nürnberg in recent years, but the response does not reflect the image of a city society in which 46 percent of all people have an international background. Our strategy was therefore based on co-creation projects that give people the opportunity to express their wishes and have a participatory say in cultural life in the city. The goal was to bring the city's communities together, to remove barriers to participation, and to redefine public space and its interaction with cultural actors. This is how audience development became community development. An example of this was Kulturhauptstädtla by the N.ORT collective in 2019. © Philip Stock
Schools and education
N2025 gave especially children and young people the opportunity to participate in processes in the field of culture - including in decision-making processes. In this context, close collaborations were established with local institutional and independent educational institutions. For example, sustainable cultural partnerships were established between schools and cultural institutions, enabling participants to influence the programmatic development of local cultural offerings.
Schedule